With the birth of a child, I carefully researched the market, and now on the map of Kyiv I have identified for myself about 10 favorite points with all the necessary goods, accessories only for children. But this spring, in April, passing near the Olimpiyskaya metro station, I saw HIM! .. Since then, I have MOYO Kids and other children's toy stores for me.
About the unique concept, approach to staff training, assortment, the national tournament of bladers, raising children, modern woman, dreams and plans for the future, we talked with Oksana Krasnova, the ideological inspirer of the project.
The interview turned out to be very rich, bright, I personally chose useful quotes for myself. Wisdom is in every word! I recommend reading!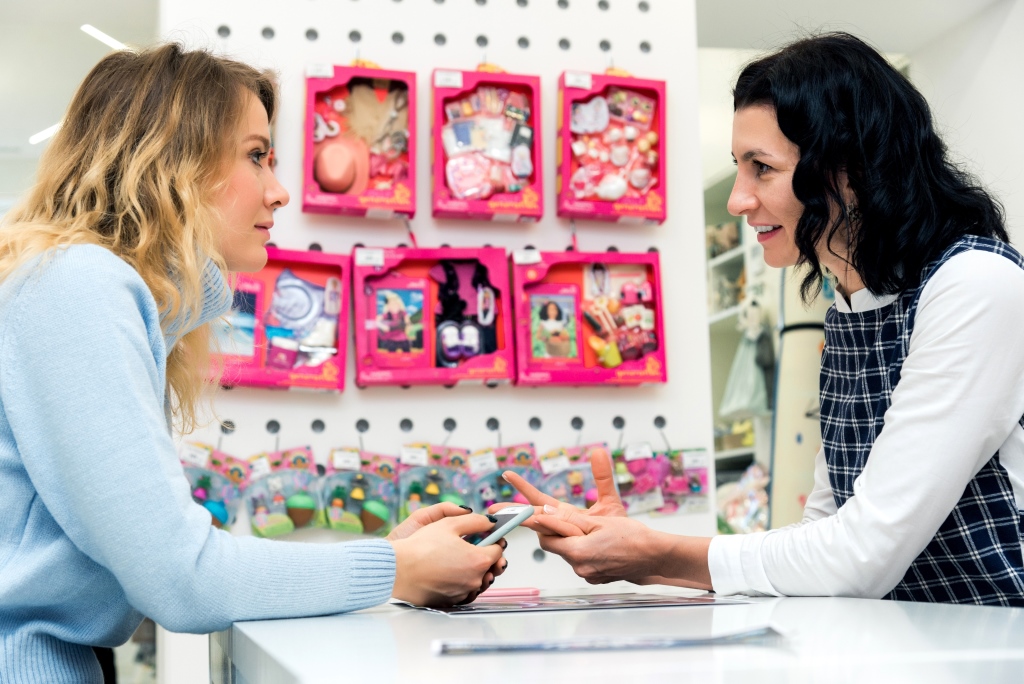 Oksana, tell us how the idea to create MOYO Kids came about? Where did it all begin?
In March 2017, I was asked the question: "If you opened a toy store, what would it be like?". This question inspired me very much and, having certain knowledge about children (I am a mother of two sons), I understood that the programs according to which my generation was brought up were completely outdated and not suitable for teaching and educating modern children.
After the birth of my eldest son, I began to notice that many functions and reactions on autopilot are activated in various situations, especially stalemate. In addition, I began to read a lot, develop myself, communicate with child psychologists, and attend various training courses. And already at the moment of asking a question on a certain topic, I was clearly oriented and aware of the needs of children to establish contact with them. I am well aware, I feel and I love children very much.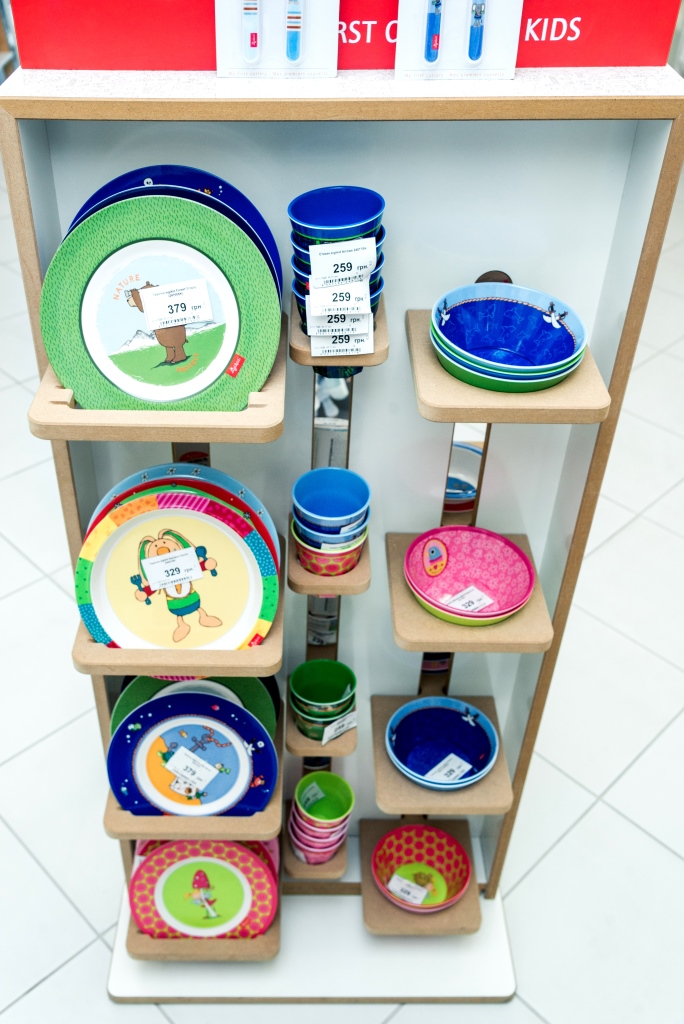 My sister is the head of a large ballet studio that has been operating for more than 5 years and has more than 300 students in Kharkov. This is a very fast growing successful project. Why? Because in this project we have included a deep understanding of the living needs of children. All this information is absolutely available, and if you have a great desire, you can record all the programs in the history. It is primarily about working on yourself. I analyzed a lot of international projects, referring to world practice. She considered Spanish, Czech, American, English projects, borrowed a lot of ideas from China, and created a presentation on the topic "What kind of store would I like to open". The investor liked the idea, and I received consent to implement my idea.
I was given a large space in the center of the city, and intensive work began for six months to equip this store. Meanwhile, I began to recruit a team and engage in its training. The whole concept is based on emotional intelligence: living your feelings, understanding your needs. After all, the toy market is significantly different from the market of clothing, IT, cosmetics, since buying a toy is a purely emotional action.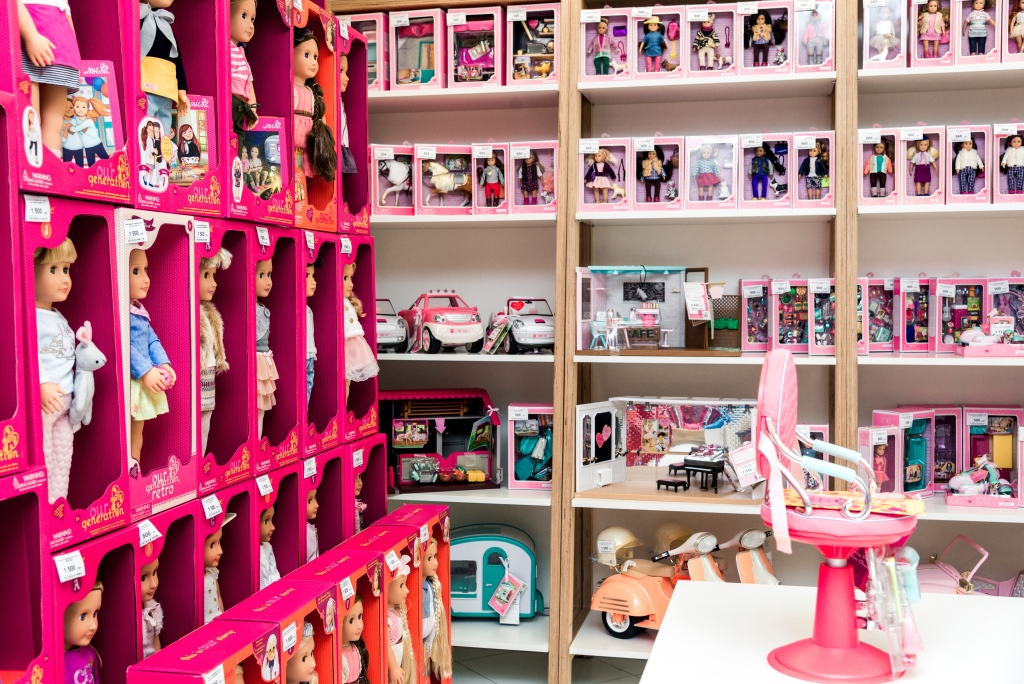 For example, if a person receives positive emotions when he understands that he is well, he is comfortable, he is joyful, he certainly wants to prolong these emotions for as long as possible, especially when he sees the joyful mood of his child, he satisfies all his emotional needs. We tried to make such a space where the children will be comfortable enough. And even if the parent is not ready to buy a toy at the moment, the child leaves the store happy and satisfied.
He has practically no restrictions: he can play with any toy, examine it in detail, as they say, "try, test". Often, parents, once in our space, limit their children: "Carefully, don't take it, don't touch it." Many prohibitions and restrictions.
We are guided by such a concept as "mediation" - our consultants become such intermediaries between a parent and a child, between a parent and a toy, between a toy and a child. All our consultations are accompanied not by an indication and a clear recommendation, but by a kind of mediation. A person independently decides what he needs, we only lead to this decision. We provide maximum instruction on the emotional state of a person. Actually, the team perfectly understands children, down to such nuances as how to greet children of a particular age, how to greet them. It is known, after all, that at every age children, of course, are all individual, but the peculiarities of psychological development have been studied, and they all come down to already studied facts.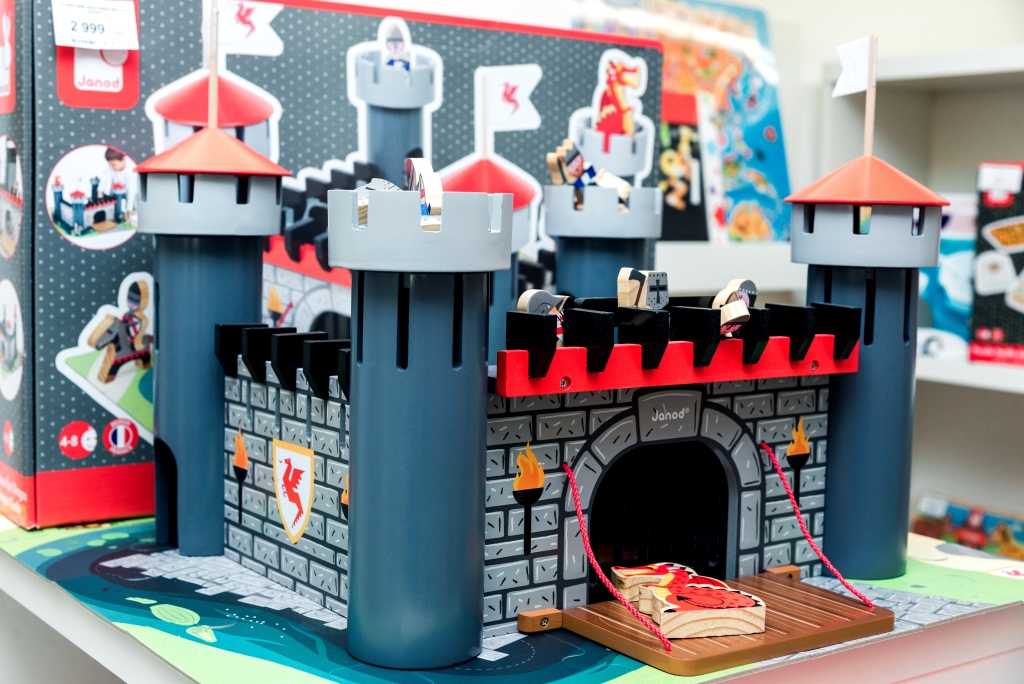 Let me give you an example: children about a year or a year, sometimes this period lasts up to two years, look at the world around them with great apprehension. And all communication with such children is possible only through the mother. Therefore, if you directly address the child, without connecting his mother or father to the appeal, then you can scare the baby. The child will start crying and, naturally, the situation becomes a losing one. That is, such a client will always leave the territory of the store prematurely, because he understands that he needs to calm the child, and the best way to do this is to change the situation.
In view of this, we try to make the space of our store as comfortable as possible for all our guests. For example, with teenagers you need to seem like your own, become one with them on the same level. That is, it will not be superfluous for teenagers to say "hello", shake hands, slap on the shoulder, and engage in some bodily practices. At the heart of our sales trainings is the deep living of ages, the deep living of non-verbal practices. We also study the psychology of clients by colors, by types, we use practices such as bodily aikido.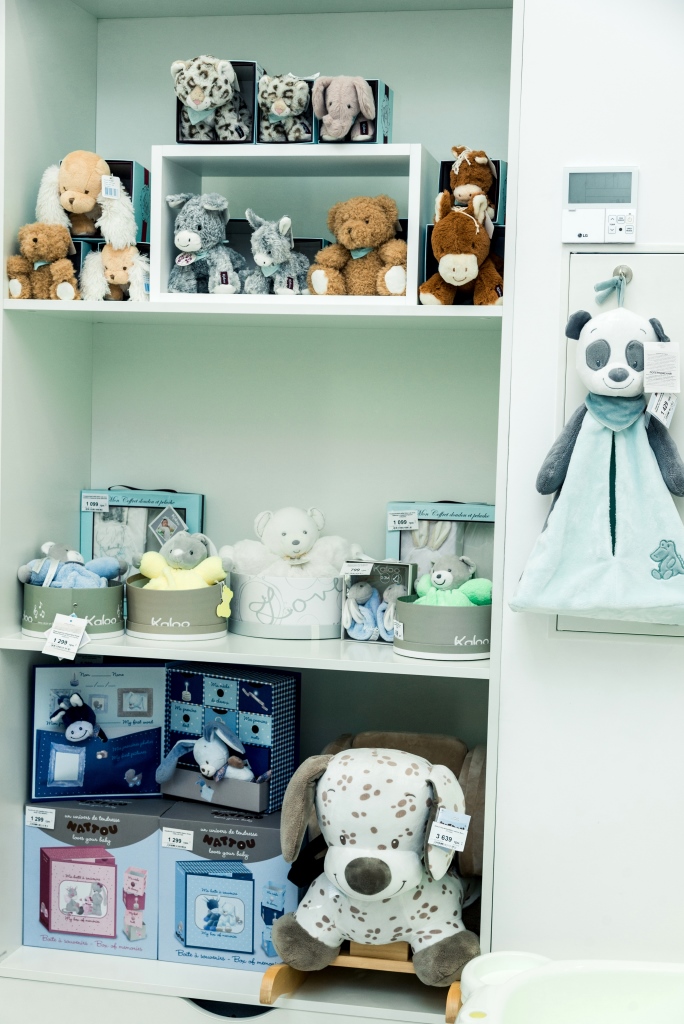 For example, there are people who are not ready to make contact, but at the same time you can work with them perfectly, act as a non-contact mediator: without saying a word, you can lead a person, and even, if necessary, calm down, resolving any situation without uttering a word.
There are a lot of toy stores in Ukraine, and I am often asked "How is your market different from others?". Conceptually, the fundamental difference is that we are immersed in an emotional state. In other words, we work with the client not from the position of a sales technician (not just a seller of toys), we act from the position of mediation and emotional support.
For example, today a mother visited the store with a one-year-old girl who was choosing a doll for herself. Moreover, the sales assistant perfectly established contact with the girl through her mother, and after 15 minutes the girl was in the arms of the sales assistant, and her mother accompanied this "delegation" around the store. The child did not talk, nevertheless he independently made a choice of a toy, and in an embrace with her he was escorted to the cashier. That is, a one-year-old child, who still cannot speak, got the maximum buzz from the fact that he is already very significant. These are the situations that are typical for our store.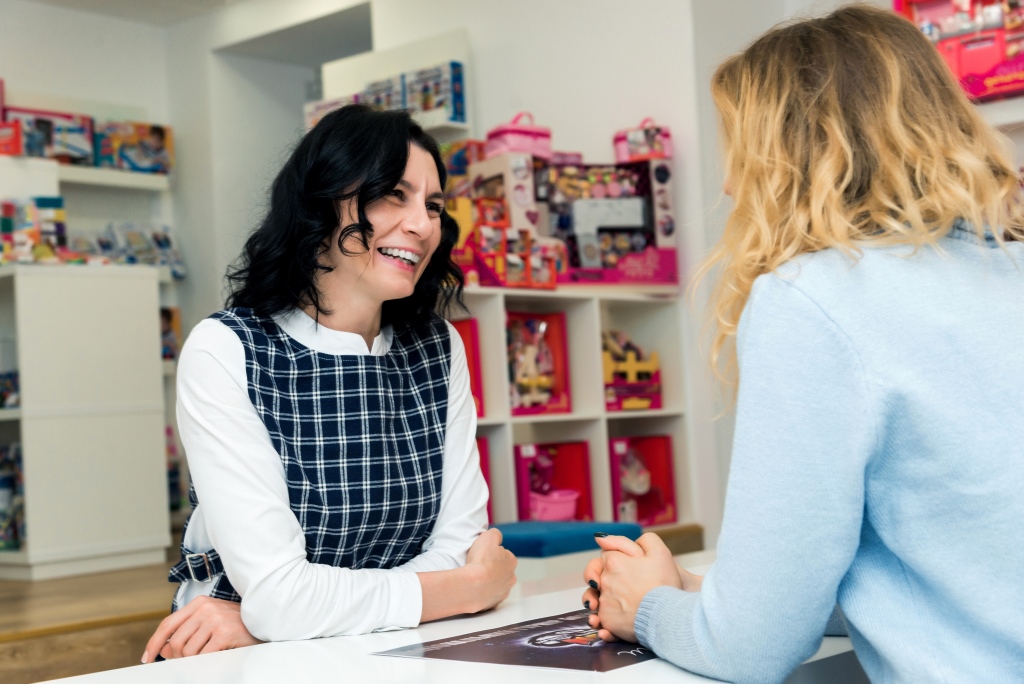 Tell us about the brands represented in your store. How did you approach the choice of assortment?
The assortment matrix of brands, as well as the concept of the entire store - "Growing from small to large", from small to adults. All three floors of the store are designed exactly according to this concept. Toys are presented from birth, even, probably, from conception. Because we pay attention to mom's comfort. And, as for me, at the birth of a baby, the mother should first receive gifts. After all, her comfort and her psychological state are a serious foundation in the development of the baby in the first months. Therefore, the store has a large assortment of hygiene products and various pleasant things for newborns, which maximize the level of mom's happiness and give convenience to her new status. And then, when the kids grow up, we have a huge number of toys that contribute to the development of the child. Toys are both made of wood and plush, made of soft environmentally friendly materials and promote development. A huge number of both active games and games for more assiduous children are presented.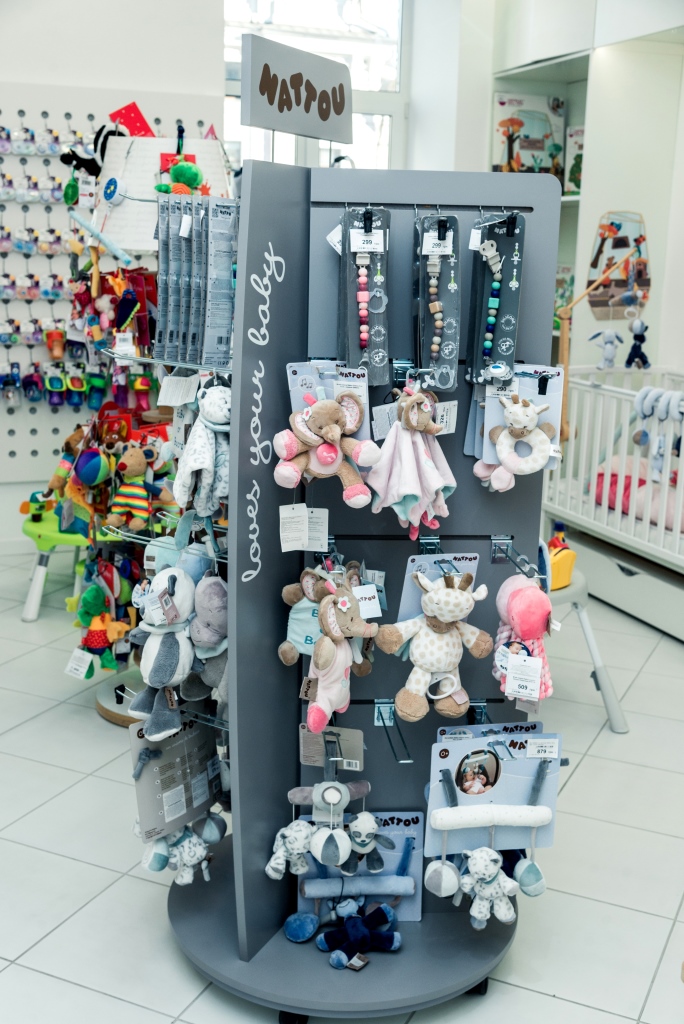 Do you have Ukrainian brands in your store?
We cooperate with one of the Ukrainian brands - "Veres". Its products are furniture for newborns, cribs, high chairs. However, for the most part we work with European brands.
Do you plan to develop even more?
We hope that in the near future the store will become so popular that we will have the basis to create a large network. It is currently one store and is in its development phase and needs more guests. In addition, the store is accompanied by online sales. All toys are duplicated on moyo.ua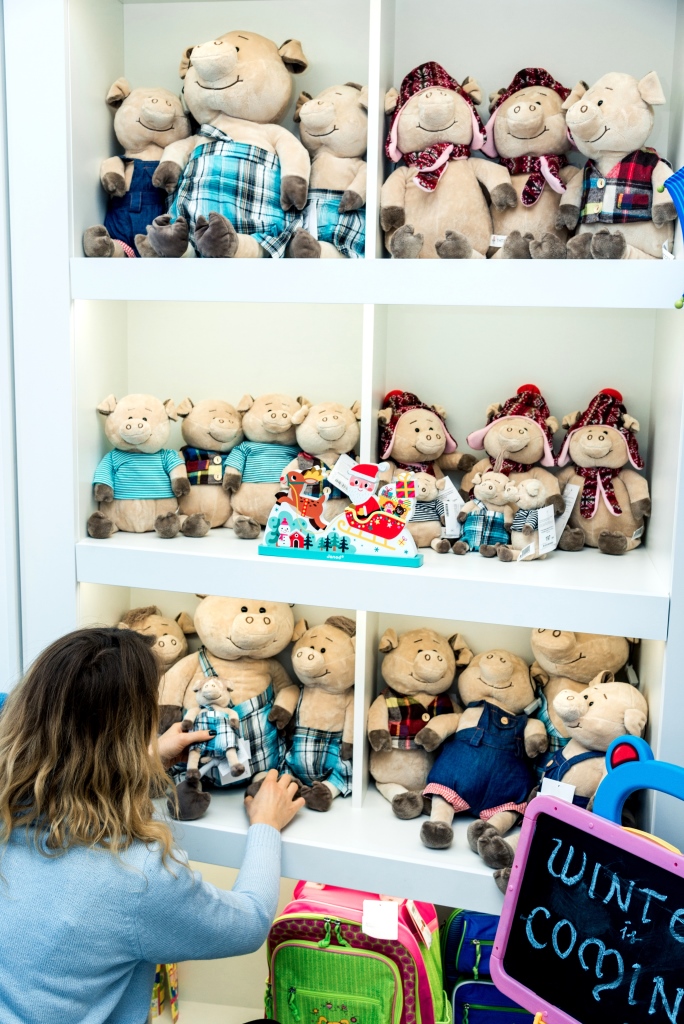 What can you offer for teenagers?
It is quite difficult for parents to choose gifts for children from 9 years old. These are the children of information technology, and indeed their life takes place in gadgets. None of the parents, of course, like this, but we have such proposals to teach children through the gadget. We have a well-represented robotics, and with the help of robots that a child can easily assemble on his own, learn the basics of programming. That is, we do not deprive the child of his favorite gadget, but only make it more useful.

In the store, we hold activities - this is a 45-minute lesson, the purpose of which is to establish contact with the product, with the robot. Because buying an expensive toy and not understanding whether it will be interesting to a child is pointless. Every parent dreams of investing money in something that will be useful and in demand for his child. Therefore, in order to avoid such situations that the toy bought from us turns out to be unnecessary, we want only necessary and useful toys to be purchased that will continue their life in the house where the child lives.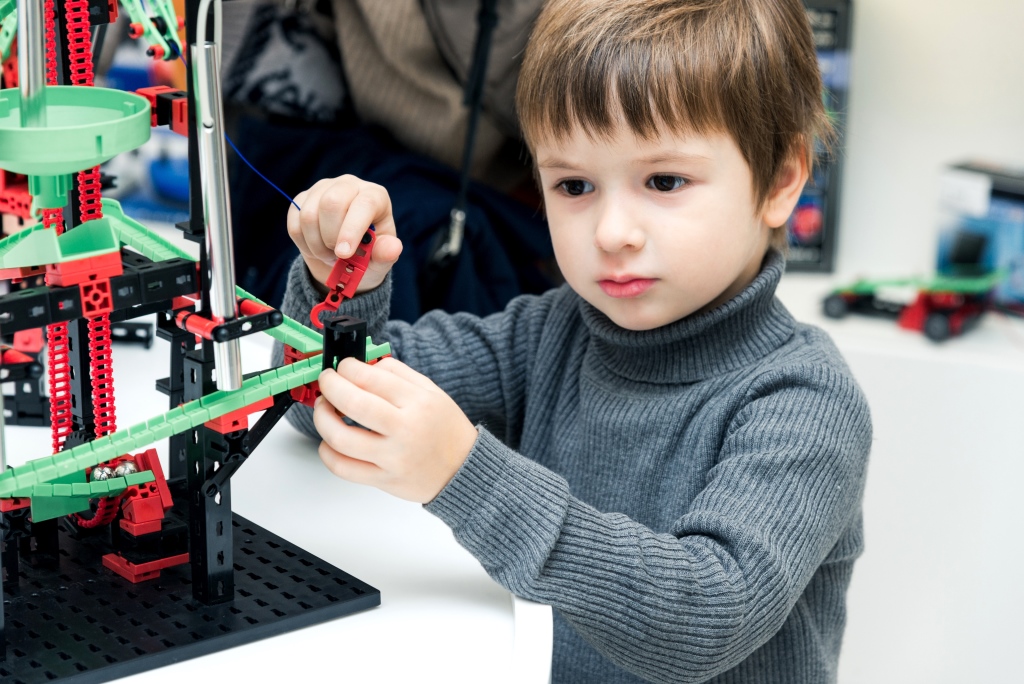 Tell us about the national blader tournament that you initiated this year.
In the store we organize a lot of different projects, most of them are held on weekends. In Ukraine, the game "Blade", "Dzygi" has recently become very popular. We represent the INFINITY NADO trademark. This is a very powerful brand that invests heavily in technology. For example, the battle with spinning tops is a bright and colorful game. A line of electronic tops has now been released, i.e. there was an opportunity to strengthen the battle, the strategy of influencing the battle itself was updated. This manufacturer has games with the possibility of battles on a string, from a springboard, etc. So the idea was born to hold a national tournament of bladers.
We were the first to make such a tournament, this is a very interesting activity for children, i.e. competitions where they show the capabilities of their Blades and their Dzygs.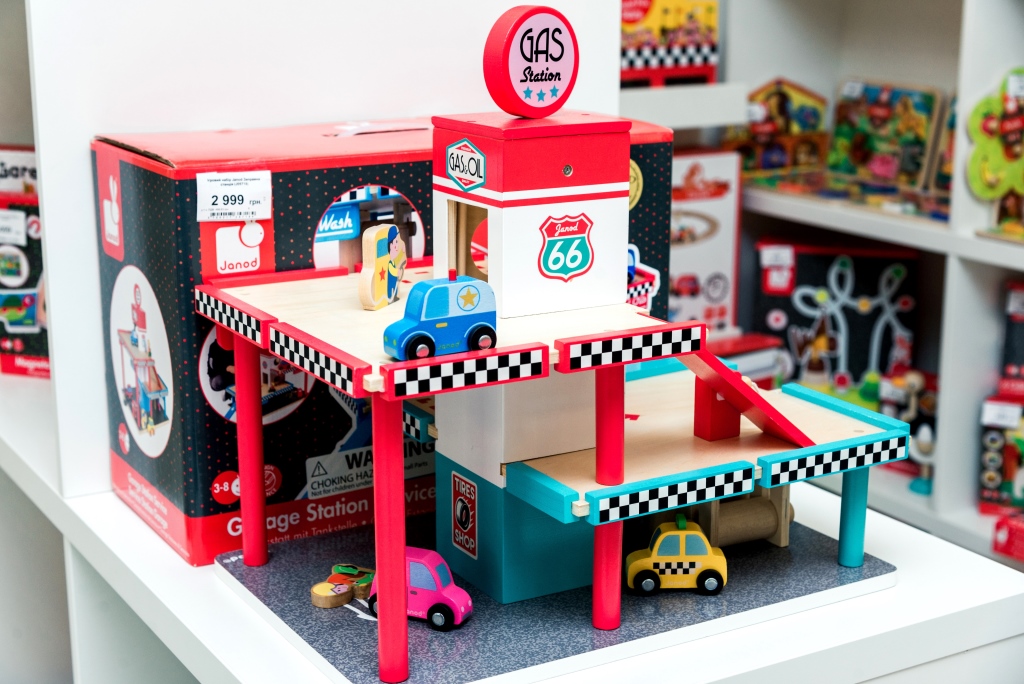 Is the tournament held throughout Ukraine?
This year, other toy stores supported us for a month. Of the 20 cities of Ukraine where the qualifying rounds took place, we were the organizers of the final in Kyiv. All the winners of the qualifying rounds came to the final competition in the capital.
How many participants were there?
There were 250 participants in the final. The prize-winning place was taken by guys from Uzhgorod. The winners from Kyiv were only in 2nd and 3rd places. There was a real holiday for fans of this game.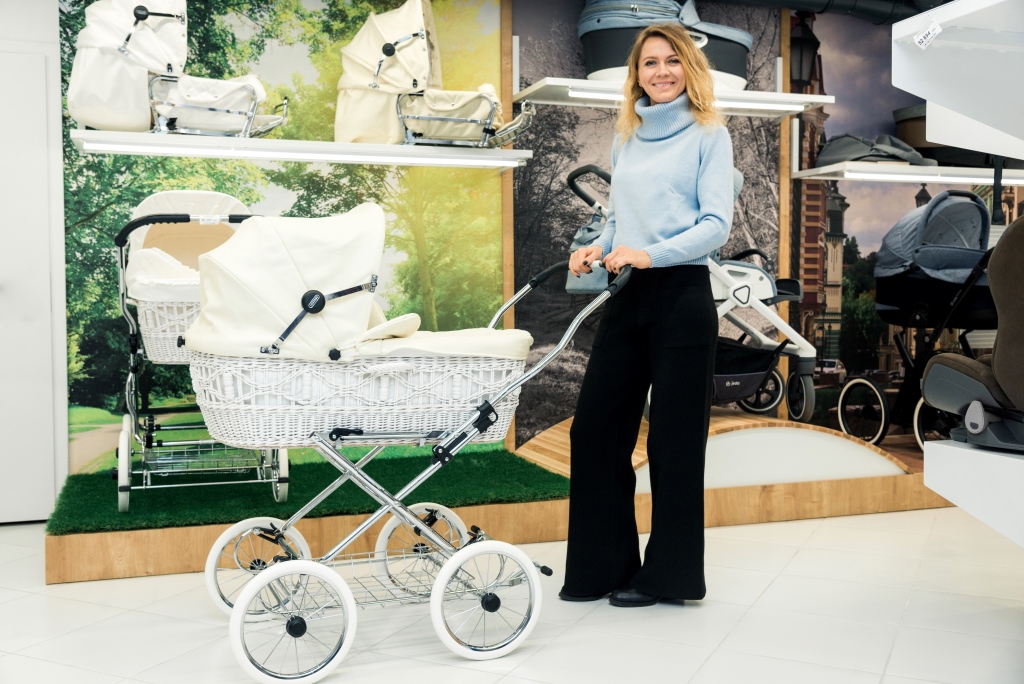 I am delighted with the MOYO Kids project and the way you talk about it. It is felt that this is not just a job, but a part of your life, but now let's talk about you and your family. Tell us about your children: what are their hobbies and how motherhood has changed your life...
One of the important questions at the birth of my first son, to which I wanted to get an answer: "How to raise a self-confident person?". Of course, I got an answer to this question, and it turned out that it is very simple, but its implementation is extremely complex. The foundation of a confident person is the ability to cope with your feelings: the ability to pronounce them, the ability to feel them, the ability to feel your need.
Children often cry or get very upset, not understanding what is happening to them, and only an adult can help them, give them an outline, give a diagram of their feelings. For example, a child cries when he is simply tired, but he does not physically feel his fatigue. Fatigue is often psychological. Suppose he just wants to sleep and does not understand that he is crying. Such a conflict often occurs with parents: "Why are you crying? Why are you crying?" Parents begin to calm down. And when it doesn't work, because the child is overwhelmed with feelings, it's really difficult. But when you understand nature, realize nature, you give the child a tool.
You tell him: "You're tired, that's fine. The fact that you are crying, I understand you. If I were you, I'd cry too." That is, you accompany him in your feelings, and after a while he begins to really understand what is happening to him.
We have an amazing book in the store that will help the child to pronounce their emotions, their feelings. This is a magnetic board of the unique company "Goki", in turn, a series of similar books was released by the company "Zhanot". This is really a wonderful opportunity to work with a child on their feelings, because there are no good or bad emotions.
They are all emotions, they are all feelings. The ability to cope with them and feel them, to give them definitions, to be aware of them - this is what is most important in the life of any person. This is also inherent in adults and, unfortunately, adults also often do not understand what is happening to them, what they are currently feeling, where the joy came from, where the anger came from, where the aggression came from. That is, all this needs to be said, at least for yourself. And my children were very lucky, I attached great importance to this, and, being very small, they could calmly say: "I'm tired. I want to sleep, "and without any questions, my child goes to bed.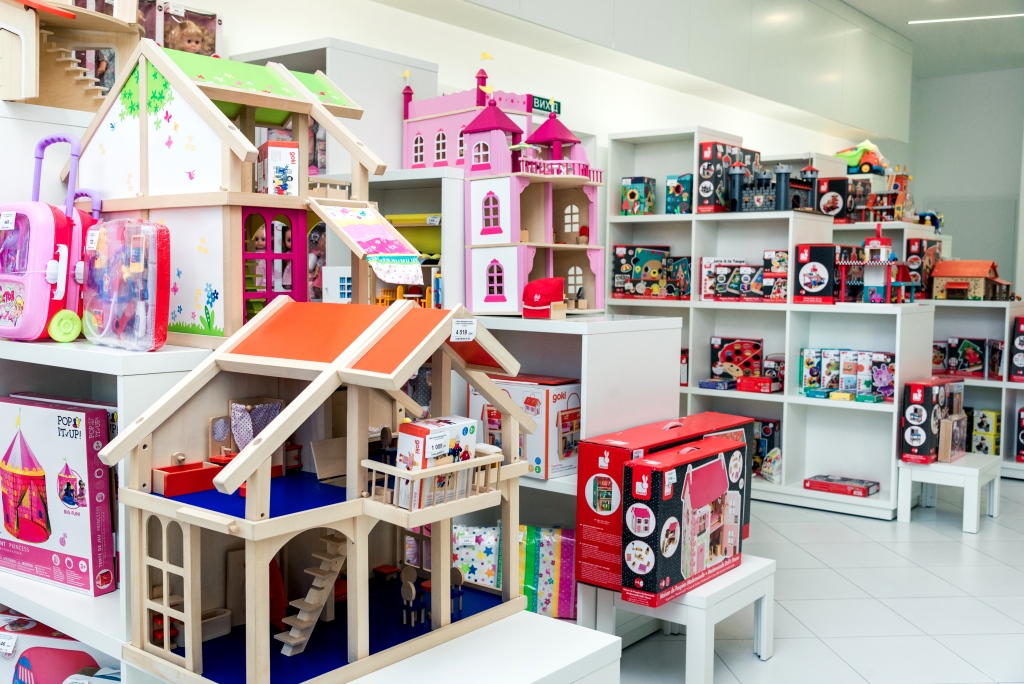 Further, when the topic of choosing a school arose, my friends did not go to school, they remained on distance learning. I did not dare to immediately support them, because I experienced a certain pressure from relatives and did not cope with it right away. My child went to the first grade at the gymnasium for the wonderful project "Intellect Ukraine". It is very interesting, it is a really unique program, here a lot of information is passed on to children, but, as it turned out a little later, the child does not need this crazy download.
He forgot all the information after a week, and it was impossible to recover what we studied last week. That is, I had a standard year when we study lessons until 12 at night, when we switch to raised tones when the child starts to get sick.
In the end, I realized that, watching my colleagues, this is the first and last year in my life that passes in this mode. In other words, I want to be a happy, free, calm mother, I want to see healthy children, because. children often get sick not because they have a weak body, but because they cannot psychologically cope with certain situations.
They include the ability to lie down, stay at home, rest, and often this is all due to illness. If the child is uncomfortable in the kindergarten, he often starts to get sick. If a child is uncomfortable at school, he often gets sick. This is a learned fact.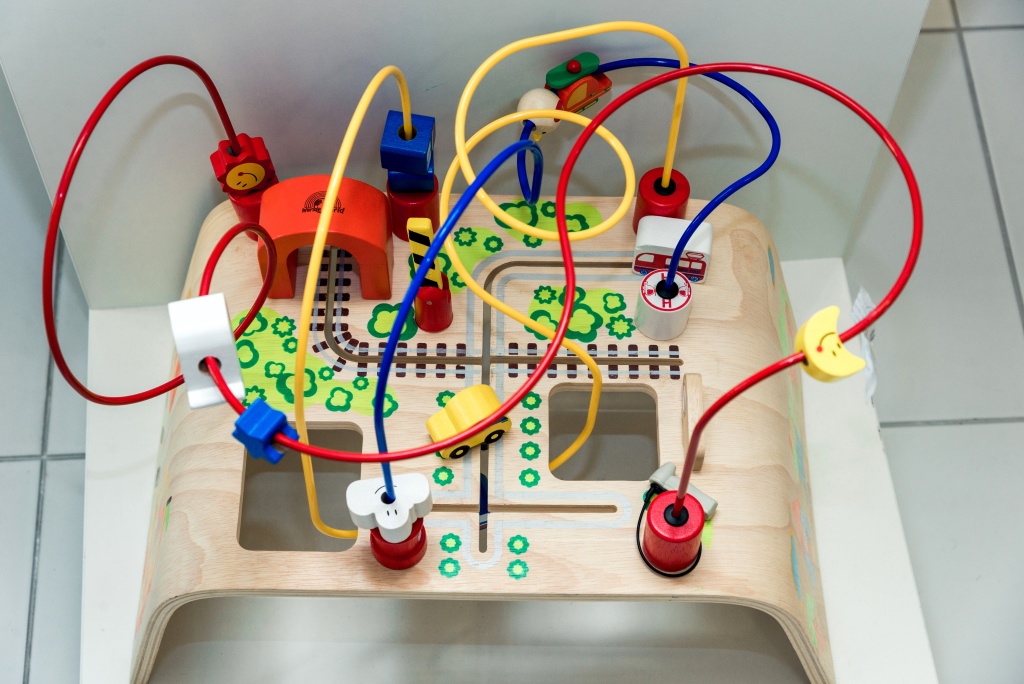 The next year I joined the alternative school project, and to this day my children are in alternative education. The results are stunning. I have an older child in the sixth grade, a younger one in the second grade, and I am that happy mother who has completely conscious children. I never remind about the lessons, about the learning process. Children have the opportunity not to study at school if they do not want to do this, but they have a responsibility regarding the plan of knowledge that they need to master in a certain period.
Therefore, they themselves learned to plan from childhood, their schedule is absolutely comfortable for their regime. No one lags behind the standard state program, and they have much more knowledge. It is curious, however, that children who receive training in this mode retain all this knowledge for life. That is, knowledge is not learned in order to learn, pass and get an assessment, not for assessment, but knowledge in order to use it, in order to live with it - and this is a big difference.

I watch people who go from regular schools to an alternative school as adults - up to two years of age, adaptation is required in this case. Because children get used to evaluation and are ready to move mountains for candy or for "12", but in fact they don't understand why they need it, they don't understand motivation. They understand that they need to learn something in order to pass, so that mom does not scold, so that dad is pleased. And, in fact, why the child needs this training and whether it will be useful in life - he does not understand. Therefore, the final results are impressive.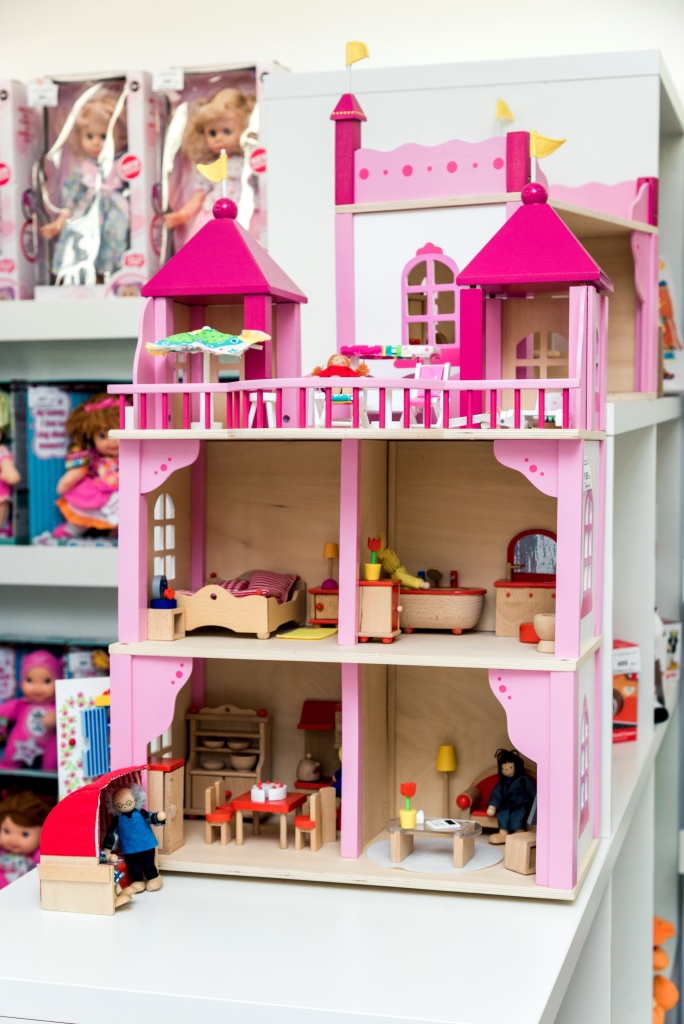 What are the kids interested in?
My children are seriously involved in tennis, and today they are very interested in football. Mom suggested tennis, because I love this sport, where not only muscles are involved, but also strategy, and a lot of things happen to the child during training.
Tell me about the modern woman. What do you think it should be like?
Nowadays, women are very active, but for me, a modern lady should first of all remain a woman. She can be successful, she can implement huge projects, she can be a leader, but we leave all the masculine qualities to a man.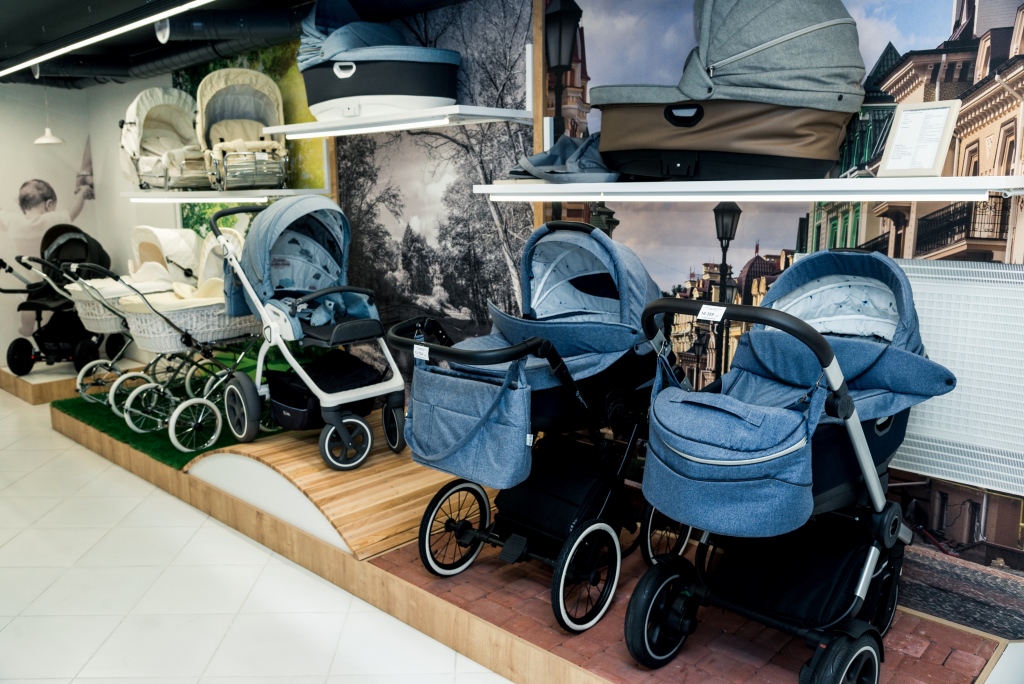 Tell us about your leisure time. How is your day off?
As such, I don't have weekends, but I try to spend all my free time with my children. We really like to attend various concerts, go to theaters, devote time to development, cultural enlightenment. We also have cult traditions, for example, visiting a certain coffee shop of our beloved friend Guillermo in Bucha. We also have a tradition of board games with our children. I love dancing very much, but, unfortunately, I haven't found my own club in Kyiv yet, because I like choreography and ballet. In Kharkov, by the way, I studied ballet for adults. But in Kyiv, for some reason, groups of adult ballerinas are not gaining. I hope to find my choreographer soon.
What are you dreaming about?
I dream of traveling more. Because traveling broadens one's horizons, it means new acquaintances, new impressions, new emotions. I am a creative person, and I often need to recharge and switch, because any routine kills me. Despite the fact that I lead a large-scale project, operations are not my forte. It suits me more to inspire, I like to structure, I like to put forward ideas, project activities are very close to me and society sympathizes with me. I build many social programs. I think it's a cool idea to promote the product through social projects.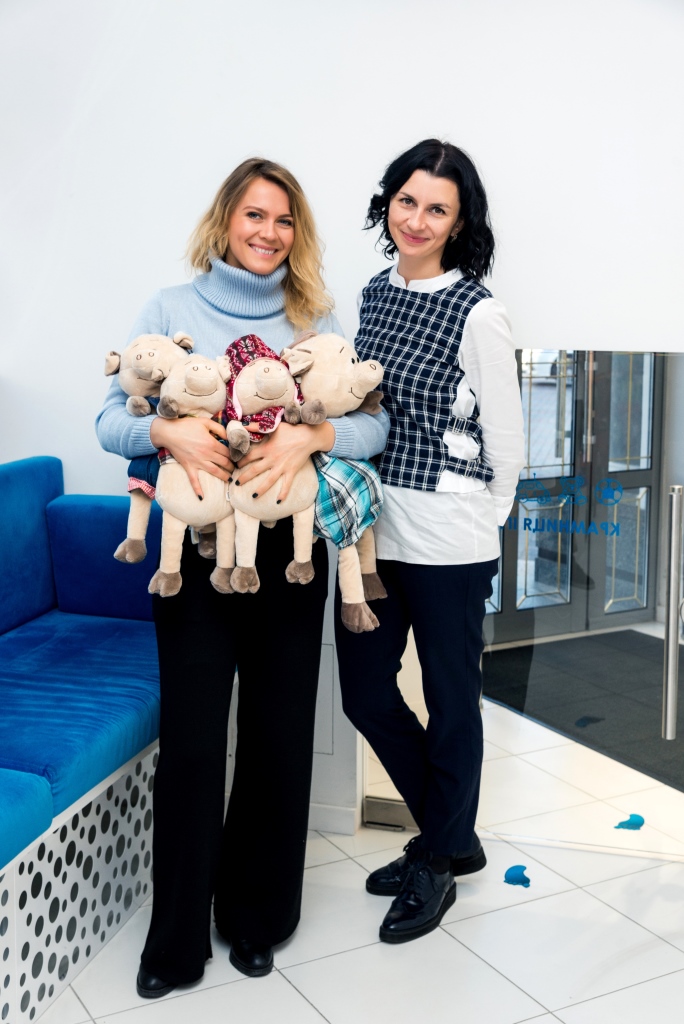 Your wishes to the readers of Alwaysbusymama.
Girls, I sincerely wish you not to forget about your childhood, to immerse yourself in it more often. Because this is a state of endless joy and easy ways to solve any difficulties. Children easily worry, they easily cope with everything, and this is a very cool state, it's just worth plunging into it more often.
I wish you more useful time to spend with your children, watch them more and learn more from them. Because children are our biggest teachers. I recently read a statement by a Lebanese philosopher that moved me greatly and which I hope will resonate with your readers: "Your children are not really your children at all. They are sons and daughters of life striving to endure. They come into the world from you, but not because of you. And although they are still with you, they do not belong to you. You can give them your love, but not your thoughts, because they have their own thoughts. You can shelter their bodies, but you cannot keep their souls, because their souls dwell in the house of tomorrow, where you cannot follow them even in your dreams.
You can strive to be like them, but don't try to get them to be like you, because life does not go backwards - and it is impossible to live in "yesterday". You are the bow from which your children, like living arrows, are sent forward into the future. So bend in the hand of the archer for joy ... "(Kalil Gibran).